Sofa and Carpet Cleaning Services in
Dubai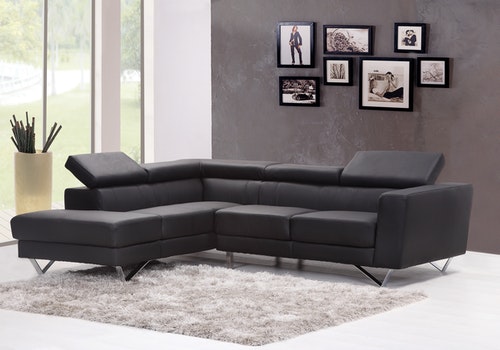 We all want a clean surrounding. But sometimes no matter how much we dust, vacuum, and mop, our living space doesn't sparkle.
This is because our sofa, carpets, and other upholstery are filled with dirt and contaminants!
But don't worry! Just Maid Sofa & Carpet Cleaning services in Dubai is here to help! We are a professional team of cleaners that specializes in all types of cleaning. From homes to offices and industrial premises – you can trust us to provide you with a clean space.

Sofa Cleaning Services in Dubai
Excessive dirt can easily accumulate in your sofa, making the colors of your sofa fade faster. Regular cleaning by the best sofa cleaning services in UAE will help maintain the colors and ensure that your sofa is preserved for a longer time. Our professional team of cleaners will guide you with the best way to treat your specific upholstery.
The dust and grime can also make room for bacteria and allergy-causing dust mites. This is especially harmful for families with children. A professional cleaning services in Dubai will bring in the right equipment and deep clean the sofa to remove all hazardous particles so you and your family can enjoy an allergen-free sofa.

Carpet Cleaning Services in Dubai
Just like sofa, carpets are also a haven for Dust mites, allergens, pet dander, germs and pesticides. They impact the indoor environment and cause health issues such as allergies, asthma, skin irritation, and even stomach flu.
To reduce these symptoms for you and your family, it is important that you hire a professional cleaning company in Dubai. Why live in a toxic environment when you have the Just Maid at your disposal. Our trained and reliable cleaners will use special vacuums to clean your carpets. We will follow this with shampoo and steam cleaning to remove everything that is trapped in your carpet. And leave it looking and smelling completely new!

How it Works
Once you make a booking with us, our team of qualified cleaners will inspect the items thoroughly and suggest a treatment plan accordingly. Besides sofa and carpets, our cleaning technicians are trained to take care of:
Mattress deep cleaning and sanitization

Curtain cleaning

Blinds cleaning

Office carpets and chair cleaning

Leather sofa cleaning

Rug cleaning
Your sofa/carpet/mattress will be then shampooed and steam cleaned. At the last stage, we will remove all excess water so your furniture items are ready to use within 2 – 4 hours.
Rest assured that we take maximum precautions when using cleaning products on your sofa and carpets. Our cleaning items are eco-friendly and we guarantee that we will not damage your upholstery in anyway.

Regular Cleaning Doesn't Do the Trick
Regular cleaning is not enough when it comes to the hidden dust and germs in sofa and carpet. This is why contacting a cleaning company Dubai is the best step towards a clean and healthy environment.
Contact us today for all your carpet and sofa cleaning services. We also offer deep cleaning services, office cleaning, babysitting services, and many more facilities to help you with your daily chores.
So what are you waiting for? Fill the form here or login to our mobile app and make a booking today. We offer affordable rates and timely services to suit your needs.