Deep Cleaning Services
Dubai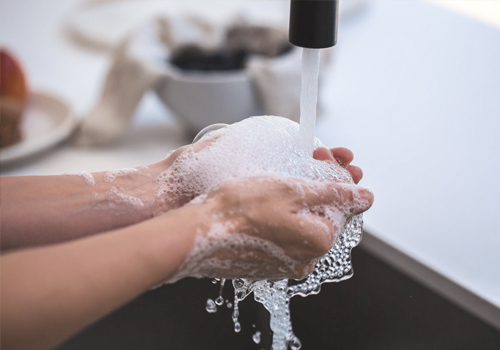 Do you want to transform your home to its 'day one' state? Are you putting your house in the market? Are you moving to a new home? Or getting ready for a big party? Whatever the reason is – Our deep cleaning services Dubai are here to take the cleaning load off your shoulder!

Why Deep Cleaning Services, Dubai?
Regular home cleaning services are sufficient to clean areas and surface that you are in daily contact with. A deep cleaning service, however, is more comprehensive and pays special attention to areas that are not included in our routine cleaning.
We offer the best deep cleaning services Dubai. You can also contact us for move in deep cleaning Dubai services before relocating to ensure that your new space is sparkly clean to welcome you. Our dedicated team of professional cleaners never hesitate to go beyond a customer's requirements and ensure 100% satisfaction at each visit.

Perfect for Families
Whether you are a singleton, a couple, or a big family, a deep cleaning will ensure that your home environment is free from dirt, dust, molds, and other contaminants. Our deep cleaning services in Dubai homes will eliminate all pollutants from your home so you can enjoy a healthy living space.
Our cleaning services Dubai staff comes fully prepared with industry standard cleaning agents and equipment. The end result? They will only leave home when your living space is clean from top to bottom.

Deep Clean the Germs Away
It has become more important than ever before to take every measure to keep our homes and workplaces clean from impurities. The deep steam cleaning Dubai services by Just Maid goes beyond the surface to remove the most stubborn stains and germs, keeping the environment safe and healthy.
Moreover, all our products used in the cleaning process are safe to use within homes and offices. They are also child and pet friendly. You can even ask our deep cleaning services Dubai to steam clean children's cribs and toys for enhanced protection without any worry.

When is Deep Cleaning the Best Choice?
Aside from regular cleaning services, we suggest contacting your deep cleaning company Dubai couple of times a year. It is also necessary to avail the cleaning services:
After construction or remodeling

Before moving in to a new home

Before putting your home in the market

What Does the Deep Cleaning Service Dubai Include?

Kitchen
Scrubbing and disinfection of sink, oven, and kitchen appliances

Comprehensive cleaning of fridge, microwave, and stove

Spot clean doors, frames, cabinets, and drawers

Clean interior cabinets and drawers

Sanitize and Steam clean the complete area

Bathroom
Scrub tile grouting on wall and floor

Spot clean doors, windows, shower doors, toilets, basins

Clean interior and exterior of vanities

Sanitize and Steam clean the complete area

Living Rooms and Bedrooms
Dust ceiling fans, light fixtures, chandeliers, etc.

Wipe down furniture and décor items

Polish furniture

Thoroughly vacuum carpets

Scrub and polish the floors

Clean the interior and exterior of windows

Air-condition vents cleaning

And a lot more

Office Deep Cleaning Services Dubai
Apart from our home services, we also offer office deep cleaning services in Dubai for your commercial premises, factories, industrial buildings, etc.

Book our expert deep cleaning services Dubai today
To avail our services, fill out the contact form or login to our mobile app with all the details. We will get back to you with a prompt confirmation and of course – be at your doorstep on the scheduled time to provide you with the best deep cleaning services Dubai can offer!