Before and After party cleaning Services
Dubai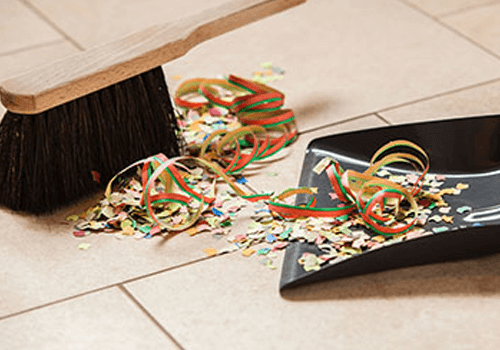 Organizing a party is no piece of cake: it is quite a hefty process and if you want to get it right, then you will need to get someone to get the place properly cleaned before the party begins; and of course after it has ended, you will need someone to come out and clean the mess. Justmaid's before and after party cleaning services provides a team of sharp-eyed, expert cleaners, who will have your place looking perfect for the party and get it cleaned after the party ends.

The party cleaners
The maids at Justmaid have helped organize major parties, and have made sure the entire venue is cleaned perfectly and made ready for the function. We are the experts when it comes to event cleaning services - we make sure that the event area is cleaned before and after the party, making sure that there is no mess in sight.

All kinds of parties
Our maids perform all kinds of cleaning and ensure that the cleaning provided is in accordance with your wishes. They have experience with all kinds of parties - weddings, anniversaries, graduations, bachelor and bachelorette. They know what kind of cleaning procedures would be required for each occasion. Our after party cleaners specialize in cleaning the party area thoroughly, no matter how much of a mess there is.

Make order out of chaos
Once the party ends, our after-party cleaners will take over. Our services will make sure that:
The kitchen is spotless

The dishes and glasses washed and put away

Bathrooms are tidied up

Furniture are back in order

The floors are cleaned

Trash emptied and put in bins

The entire place is cleaned and polished
We know that you want to have a great event. You can trust that we'll get the party ready and clear the mess after the party as well, with our cleaning service.